 Savannah Gutter Designs: K-Style, European, Half-Round, And So Much More For Your Property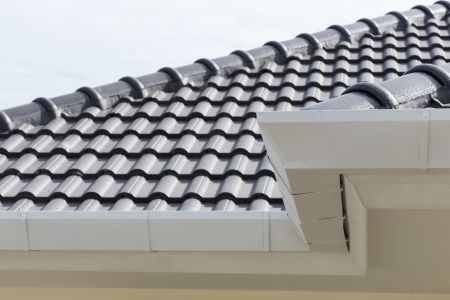 Are you looking to replace your residential or commercial gutter system but you're not quite sure which of the many great gutter designs out there are best for your Savannah property? No worries—the team here at Professional Roofing Solutions is here to help make the process a whole lot easier. Working with a pro can make a whole world of difference from beginning to end, and when you choose to work with our team of experts, you're working with the leading roofing contractor for Savannah and the surrounding areas.
Here are all the top-notch gutter designs we offer for homes and businesses in the Savannah area:
K-Style gutters
Fascia gutters
Half-round gutters
European style gutters
K-Style Gutters
K-Style gutters, also commonly referred to as ogee gutters, are among the most popular gutter designs on the market to date. It's a safe bet that most residential and commercial properties that you've come across have this style of gutter, and the outward shape is similar to interior crown molding. The flat bottom paired with the taller outer walls helps create a seamless finish that's excellent for preventing leaks.
Fascia Gutters
Fascia gutters are installed directly onto the framing of your rooftop. Due to this direct installation process, the smooth outer face of this gutter style helps hide the edges of the roof's rafter tails for a sleek look that can't be beaten. Fascia gutters are also durable, eco-friendly, and cost-effective, making them one of the best gutter designs for home or business owners on a tighter budget.
Half-Round Gutters
While K-Style gutters have taller walls and sharper edges that help prevent leaks, the semi-circle shape of a half-round gutter really shines when it comes to proper water drainage. Half-round gutters are very durable and the shape helps prevent issues such as rusting and metal corrosion over time.
European Style Gutters
European style gutters usually have the half-round shape but with an even sleeker look overall. These types of gutters are often regarded as the most efficient rainwater management system, and they're usually made from the strongest naturally weathering materials like copper. European style gutters come with a variety of fantastic benefits, but they're one of the most expensive types of gutters to source and install.
Ready to start looking into materials? Check out our gutter types page for a comprehensive breakdown of the most popular materials for gutters and downspouts!