 Gutter Types And Materials That Fit The Look And Feel Of Your Savannah Property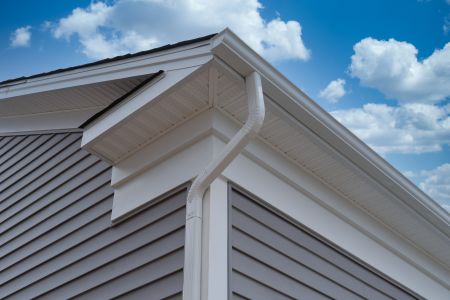 Need help wading through all the various gutter types for your Savannah home or business? We'll help you find the perfect fit for your individual needs and budget, and you can always count on us for top-of-the-line results and an outstanding customer experience from beginning to end. After all, when you choose to work with us, you're working with the very best roofing contractor for Savannah and the nearby communities!
Here are all the different gutter types we can install for your Savannah home or business:
Steel
Galvanized steel
Zinc
Copper
Aluminum
Vinyl
Steel
Steel gutters are one of the more expensive options on the market, but their coating of zinc or aluminum is perfect for preventing rust issues further down the line. They're also durable and require less maintenance, making them a great choice for many types of home and business owners.
Galvanized Steel
Galvanized steel gutters are strong and durable, but they can be prone to rusting. One of the perks of this type of gutter material is that galvanized steel is more resistant to damage, which can be helpful for areas that see a lot of inclement weather.
Zinc
Zinc gutters are increasingly popular among both home and business owners alike, especially due to their strength and durability. They're long-lasting and eco-friendly, making them the perfect fit for people who are concerned with sustainability.
Copper
Copper is one of the most naturally weather-resistant materials out there, which makes it especially suitable for gutters and downspouts. This high-quality material has an incredibly long lifespan as well—it can last up to 100 years when properly cared for. Of all the different gutter types available on the market, it's definitely a more costly option, but it's worth every penny.
Aluminum
Aluminum gutters are among the most common gutter types and for good reason. It's lightweight, easy to customize with different colors and styles, and it's also resistant to corrosion. Alongside all of these fantastic benefits, it's incredibly cost-effective, making it a great choice if you're on a budget.
Vinyl
Vinyl gutters are another budget-friendly option, and like their aluminum counterparts, they come in a wide variety of colors and styles to choose from. They're not exactly the most durable option out there compared to other gutter types, but they'll still help ensure proper drainage for your property.
Interested in giving your residential or commercial gutters maximum protection against the elements? We also install gutter guards to help prevent clogging and other issues from occurring!