 Top Of The Line Roof Repairs To Properly Care For Your Savannah Property's Roofing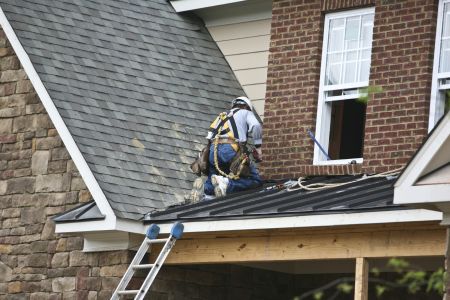 If you're in need of an expert roofing contractor to perform reliable roof repairs for your Savannah home or business, then you've come to exactly the right place. Unfortunately, there are many ways your rooftop can become damaged, and it's not always visible at first glance. Hiring a pro to thoroughly assess your roof and address any and all issues can be lifesaving in some cases, especially since your rooftop is meant to protect you and your property from the elements. We're proud to be a world-class roofing contractor for Savannah and the surrounding areas, and you can always count on us to deliver the amazing results you deserve!
To schedule your initial consultation for professional roof repairs, give us a call or fill out our online service request form right from our website. We'll ensure that you have an outstanding customer experience from the moment you get in touch to the moment we've finished the job!
We Can Help Fix Roof Leaks, Loose Shingles, And More
In the market for expert roof repairs at an affordable price point for your Savannah property? If so, we're always here to help! In most cases, roof repairs are a great option for mild to moderate damage that doesn't need a complete restoration effort. This can include fixing a few loose, warped, or broken shingles, repairing minor gaps, cracks, and leaks, as well as other similar repairs in the same vein. We'll always do an incredibly thorough inspection prior to laying out the next steps, so you can rest easy knowing that if your rooftop needs a helping hand, we're always here to lend one.
Sometimes roof damage is simply too great for a few simple repairs, and that's where our professional roof replacement service comes in. But no matter what issues you're facing with your rooftop, you can count on us to get the job done right the first time guaranteed.
Why It's Important To Stay On Top Of Roof Repairs As Soon As The Need For Them Arises
It's incredibly important to be proactive when your roof needs repairing. Even minor damage can have large consequences if it's not dealt with in a timely manner, and the longer you leave a problem unattended, the more expensive repairs can become. A small leak can cause extensive water damage, and a gap or crack in your rooftop can send your utility bills through the roof. We can help you mitigate damage by performing expert repairs as quickly as possible, so never hesitate to give us a call when you need us!