 Professional Roofing Solutions: A Hinesville Roofing Contractor You Can Depend On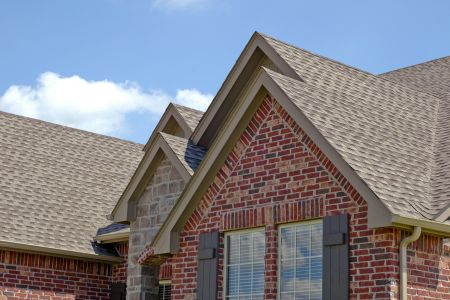 If you want a trustworthy roofing contractor you can always depend on to take care of your Hinesville home or business, then the team here at Professional Roofing Solutions is an excellent place to start. We come with over 35 years of experience in the roofing industry, so you can rest easy knowing that our services come with expert-level quality at a competitive price point that fits nearly any property improvement budget. You can always trust in us to get the job done right the first time guaranteed, so check out the list down below to see all of our unbeatable roofing services at a quick glance!
Looking to work with the finest roofing contractor in Hinesville and the nearby areas? Here are all the ways we can help you with your home or business:
Commercial roofing types
Gutter cleaning
Gutter guards
Gutter types
Residential roofing types
Roof inspections
Roof maintenance
Roof repairs
Roof replacement
Roof ventilation
Storm damage
Need Expert Roof Repairs For Your Home Or Business? We Service Properties In Hinesville And The Surrounding Areas!
Whenever possible, you should always address any necessary rooftop repairs for your Hinesville property as soon as the need for them arises. Being proactive can save your roof from sustaining further damage, and it can also help extend the lifespan of the structure and material themselves. We offer top-of-the-line repairs and so much more here at Professional Roofing Solutions, so give us a call at 912-667-2225 today to get the ball rolling on fixing up your roof!
Located outside of the general Hinesville area? You can also find us in the following locations:
Brooklet
Garden City
Hinesville
Midway
Pooler
Riceboro
Richmond Hill
Rincon
Savannah
Statesboro
Why You Should Go With A Pro For Your Hinesville Roof Replacement
We understand that many home and business owners take great pride in maintaining every single aspect of their property on their own, but some jobs are simply best left to the pros. Roof replacement is definitely one of them, and that's where our team of experts comes in. Whether you're looking to replace your rooftop for merely aesthetic purposes or because your roof sustained a great deal of damage in one way or another, hiring a pro can make a whole world of difference in the end result. When you choose to work with us for your next big roofing project, top-of-the-line quality is always guaranteed!