 Professional Roof Inspections To Ensure The Safety Of Your Savannah Rooftop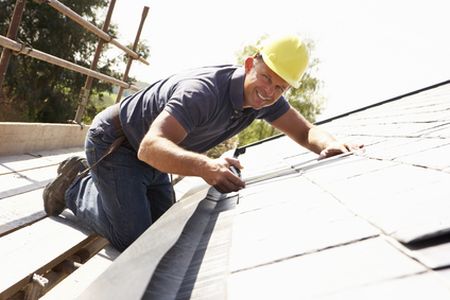 Even if the roof of your Savannah home or business seems to be in perfect working order, it's still generally recommended to have an expert perform a professional roof inspection at least once every year. These roof inspections can help determine whether or not your rooftop is in good enough shape to continually protect you and your property against the elements, and a little peace of mind can go a long way. We work hard to be the leading roofing contractor for Savannah and the surrounding areas, and we'll deliver amazing results at a competitive price point for you and your property.
Roof inspections should never fall by the wayside, so give our team a call at 912-667-2225 today to get started. We look forward to working with you and your home or business!
Professional Roofing Solutions: An Experienced Roof Inspector
There's simply no better way to prevent more serious problems further down the line than by having our team perform yearly roof inspections for your Savannah home or business. Whether you own your own home or business, roof inspections are an absolute must. Even if everything seems fine, there may be a small hole, crack, or leak that you're currently unaware of. Early detection is key to preventing more serious damage, and a roof inspection can help catch things in time. And while we recommend a roof inspection at least once annually, it's also a good idea to call us out to your property after an extreme weather event just in case your roof sustained any damage in the storm.
Looking for some help with your commercial roofing? We can assist you with repairs, replacements, and so much more, so be sure to get in touch with our team today!
What We Look For During The Roof Inspection Process
So what exactly do we look for during a professional roof inspection? Here's what we'll attempt to identify and address throughout the entire inspection process:
Any structural damage such as uneven roofing panels, broken shingles, and sagging
Any major issues with or damage to your gutters and downspouts
Any holes, gaps, cracks, and leaks
Any issues with the installation itself and how they may affect your roof later on
All in all, we'll perform a thorough inspection of both your exterior rooftop and the interior attic or ceiling below your rooftop. Once we're finished, we'll recommend any necessary repairs or replacements that will help you get your rooftop or gutter system back in perfect working order.