 Residential Roofing Types For Your Savannah Home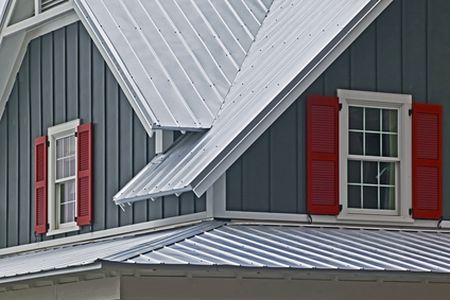 If you're in need of an experienced roofing contractor to help you pick the best residential roofing types for your Savannah home, then Professional Roofing Solutions is the company for you. We know you want to work with the best in the business for your residential roofing project, and as the very best roofing contractor for Savannah and the surrounding communities, you can always count on us to give you the flawless results that you're looking for. We're always right here and ready to help, so feel free to get in touch with us today to get started on your next big home improvement project!
Looking into residential roof types for your Savannah home? Here's how we can help:
Residential asphalt shingles
Residential rubber roofing
Residential flat roofing
Residential modified bitumen
Residential metal roofing
Residential Asphalt Shingles
Asphalt shingles offer a classic look and feel for all kinds of properties, and that's why they're still one of the most universally popular residential roofing types on the market to this day. They're durable, affordable for most budgets, and highly customizable due to the variety of styles and colors to choose from. Definitely a fantastic option for many homeowners, and the advantages don't stop there.
Asphalt shingles can also be divided into two categories—architectural and 3-tab. Both varieties offer great protection against the elements, but there are a few differences between them that can help you determine which will be a better fit for your property. The good news is that these differences are mostly aesthetic, so you won't have to compromise on quality with whichever option you choose!
Architectural Shingles
Architectural shingles are generally regarded as the more aesthetic option, especially since they provide an extra boost of dimension and dynamic due to their shape. These shingles are laminated, which means that two or more shingles have been bonded together to create one unit. This makes them more substantial in comparison to their 3-tab counterparts, which can sometimes create a stronger hold in the case of wind or other inclement weather.
3-Tab Shingles
3-tab shingles are completely flat in appearance, so while they don't give that extra boost in dimension that architectural shingles provide, they offer a very sleek and uniform look overall. They're the more traditional choice and may have slightly lower ratings than other styles of asphalt shingles, but they still offer fantastic protection for you and your home.
Regardless of whether you choose architectural or 3-tab asphalt shingles for your residential property, it's a good idea to:
Replace your shingles every 15-30 years. Some shingles will reach the end of their natural lifespan before or after this time frame, but replacement is a must when the time arrives. Older, worn-out, or damaged shingles can lead to serious problems for your home later on, so staying on top of repairs and replacements is a must.
Seal your shingles, especially if you live in a stormy area. A layer of sealant can work wonders for protecting your shingles from the elements. While asphalt shingles look nice, they're in the most danger of bending, warping, or breaking off entirely due to extreme weather events. Sealing them once every few years can help keep them in good shape for longer.
Residential Rubber Roofing
Generally speaking, rubber roofing is probably one of the least popular residential roofing types out there on the market. This is usually because most homes have high-pitched rooftops, and rubber roofing is best suited to flat or low-slope roof heights. However, for homes with a flatter roof, rubber roofing is a fantastic option for strength and durability. It may not be the prettiest choice, but it definitely shines when it comes to shielding you and your home from the elements.
Residential Flat Roofing
As with commercial roofing, residential flat roofing can be done with a wide variety of materials. We'll help you pick the best material for your needs, and whatever you choose, you can count on this roofing style to be durable, water-resistant, and strong against high winds. It's perfect for homes that are located in an area prone to frequent or prolonged storming.
Residential Modified Bitumen
Like rubber roofing, modified bitumen is best suited to flat or low-slope rooftops. This material is composed of a mix of asphalt and polymerized plastic or rubber, making it incredibly tough against the wind, weather, and sun. It's often used in flat roofing, providing excellent protection from wind and water damage.
Residential Metal Roofing
While metal roofing may seem like it's a better fit for commercial properties, this material can offer a sleek look and feel for residential properties as well. Corrugated metal roofing is highly energy-efficient thanks to its ridged shape, and it's best suited to rooftops with a higher slope. Standing seam metal is another perfect option for homeowners interested in metal roofing, and it can be fitted to a wide variety of roof shapes and slopes.
Looking to install a new roof or replace your old one? Professional Roofing Solutions proudly offers the highest quality roof replacements on the market!