 Professional Roofing Solutions Is Brooklet's Best Roofing Contractor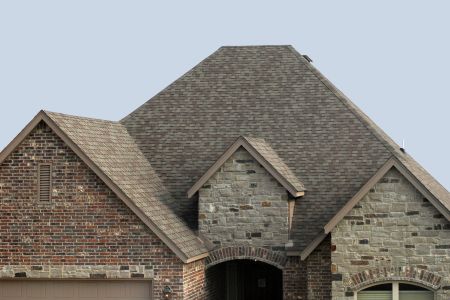 Are you looking to work with the number one roofing contractor for Brooklet homes and businesses? If so, then you're definitely in the right place! Our wide selection of top-notch services is sure to have something for just about everyone, and we always work incredibly closely with all our customers and clients to ensure that you'll have the best experience possible from beginning to end. It doesn't get any better than that!
To get the ball rolling on your next big roofing project, either give us a call at 912-667-2225 or fill out our online service request form today. We look forward to hearing from you!
If you're in need of a trustworthy roofing contractor to perform any of the following services for your Brooklet home or business, here's how our team can help:
Gutter cleaning
Gutter designs
Gutter guards
Gutter types
Residential roofing types
Roof inspections
Roof maintenance
Roof repairs
Roof replacement
Roof ventilation
Storm damage
Expert Roof Repairs For Homes And Businesses In And Around The Brooklet Area
Whether your home has a few broken shingles or your business is dealing with a minor leaking problem, we have always got you and your property covered with our expert roof repair service. Any roof repairs should be handled promptly to mitigate the amount of damage done to your rooftop, so getting in touch with our team as quickly as possible can make a whole world of difference in the end result.
Not in Brooklet? No worries! We've extended our service area to reach homes and businesses in ten towns and cities throughout the state of Georgia, so we may still be able to help you and your property. Check out the list down below to see our entire service area at a quick glance, and if your location didn't make the cut but you'd still like to work with us, feel free to give us a call and we'll see what we can do!
Here's where you can currently find us:
Brooklet
Garden City
Hinesville
Midway
Pooler
Riceboro
Richmond Hill
Rincon
Savannah
Statesboro
How To Determine Whether Your Brooklet Property Is In Need Of Professional Roof Replacement
So how can you tell whether or not your Brooklet rooftop is in need of a total roof replacement? In general, if your roof has sustained a great deal of damage, then roof repairs probably won't cut it. If you just need a fix for a few loose shingles or a minor leak that's one thing, but if high winds and heavy rains have taken off a good chunk of your rooftop, then replacement is likely necessary.