 Roofing Richmond Hill, GA - The Best Roofing Company In Town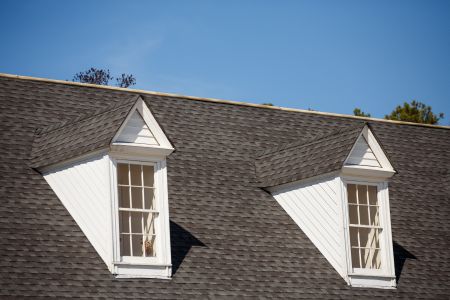 Roofing is one of the most important parts of your house or building, as it preserves the entire structure. That is why finding great roofing contractors in Richmond Hill, GA, is extremely important.
If you need help with your roof repairs or roof replacement, Professional Roofing Solutions can help - all you have to do is give us a quick call.
Continue scrolling to see what we're all about!
Helping People Preserve Their Roofing
Professional Roofing Solutions is a full-service roofing company located in Richmond Hill, GA, and it offers the best roofing contractors in town. Our top roofing contractors are specialized in residential and commercial roofing - roof repairs, installations, and replacement, along with siding and gutter work.
So whatever your roofing needs are, our contractors can come and help you out. Many roofing professionals will come to repair storm damage and charge obscene amounts for repairs you don't even need. However, Professional Roofing Solutions is your neighbor and friend - and we will never advise you to replace your roof instead of getting your roof fixed. Our reputation is important to us, so our job is not only to install and repair roofing systems but to provide our customers with a better understanding of our work. You can expect superior customer service with quality materials that will give you all the necessary information. We use only the best locally-sourced materials from reliable manufacturers to ensure that your roof stays intact, which is important for your home and your business building. So, we offer the following:
Modified bitumen
If you are looking for a low slope option self sealing mod bitumen is a good option for residential and commercial building's with positive drainage this system has a 15 year warranty.
Asphalt shingles
Asphalt shingles are likely the most popular option for a roofing system in Richmond Hill. These shingles are made from fiberglass and covered with asphalt, and they are probably the most suitable option for a home roof and are budget-friendly, too. They are lightweight, and our professional contractors have extensive experience installing asphalt shingles, as they can withstand weather changes without cracking or changing. Our asphalt shingles come with reliable warranties, so you can rest assured that your roof is safe for decades to come. Also, repairing asphalt shingles is easy, as the shingles can be replaced individually.
Metal Roofing
Metal roofing can last 40 or more years with minimal maintenance or repairs. When designed accordingly, they can withstand wind gusts up to 140 miles per hour. Professional Roofing Solutions installs a wide range of metal roofing options. Exposed fastener and standing seam ,metal shingles in a wide variety of styles and colors.
Slate Tiles
Slate tiles or slate roof is an attractive option for a roof, usually seen on villas and expensive homes. It lasts the longest, as it lasts over 75 years - so if you opt for the slate roof, it will likely be the last roof you ever buy. The slate tiles are made from thin slices of stone. Installing slate roofing is a special skill, so you must find experienced contractors, such as our professionals at PRS!
Understanding Roofing Systems Better
Our roofing contractors understand that every roof is different, and they are well-equipped with the knowledge and experience it takes to give you roof repairs in Richmond Hill, GA. We are the leaders in the roofing industry, specializing in fiberglass shingles, asphalt shingles, and metal roofs. For our clients looking for commercial roofing, we also provide flat roof installation and maintenance services. We are experts at inspecting the roof's current state, so we will remove all the shingles to inspect the structure. If the structure is damaged, we cannot place new shingles on top of it in good conscience. So, we will repair or install a new base to ensure your new roof stands well for decades to come.
Providing a Wide Range of Services
Professional Roofing Solutions is a family-owned and operated company that has provided clients with various roofing services for over two decades. Whatever your new roofing project is, we can help out and listen to you as you voice all of your needs and concerns.
After our meeting, you can expect us to calculate the cost and present you with an accurate project estimate. Many companies present their clients with more costs afterward, but if you work with us, you can rest assured that the first price we showed you is also the last one. We only use modern roofing techniques and work with the most reliable manufacturers to ensure that the materials are high-quality and delivered on time. Our work and our good reputation are what make us the best roofing contractors in Richmon Hill, GA.
We specialize in the following:
Commercial Roofing
If you own a commercial building, you are probably looking for the best professional service there is. Having a building requires a lot of work as you have to ensure it's always safe for your renters to live in. However, having a damaged roof with missing shingles can make it all the more dangerous - and the damage can extend to the building's structure. It can get so bad that you might need a new roof replacement rather than a simple roof repair. If you see some damage on the roof, contact our roofing professionals, who can do a wonderful job at a reasonable price and in a timely manner. We never overcharge our customers; we always state a fair price and offer the best service to maintain your old roof or install a new one. Our roofing professionals have extensive experience in commercial roof work, and you can expect great service every time, even if you need a low slope construction. Even if you only need a checkup, you can always contact our exterior pros for help in Richmond Hill!
Residential Roofing
Only a few features on your Richmond Hill home are as important as your roofing. The roofing ensures that your house is warm during winter and protects its structure and base during a storm. That is why you should never let your safety lie in the first roofing company you come across. Look for a company with vast experience that caters to the needs of Georgia's climate with locally-sourced materials. Whatever your home project needs are - from roof replacement to roof repairs or gutter installations, your Whatever your home project is, our roofing professionals can provide a top-notch roofing service at affordable rates. If you need an estimate to compare quotes and ensure that we offer the best price, all it takes is several phone calls, and you will get all the information!
Gutters
Many people do not understand how truly important gutters are. Gutters may be small and insignificant-looking, but they are what keep your home safe from water damage, even during a storm. That said, old gutters don't look great, and many people are now looking to replace them. Luckily, our contractors at Professional Roofing Solutions in Richmond Hill, GA, can help you pick out a gutter product that looks flush with your home style. Also, we offer seamless gutter systems that won't attract attention but simply blend in with your home. If you schedule an inspection, our roofers will also take a look at your gutter system and its state of them. We can clean and maintain your gutters and offer K-style 5" and 6" gutter sizes. It is the most common style on Richmond Hill homes, and our roofers hand-miter the corners to ensure there are as few seams as possible. More seams mean a higher possibility of gutter leaks, so we strongly advise our customers to pick out seamless gutter systems.
Providing Support with Insurance Claims
Things going wrong when trying to get financial assistance from an insurance company are a tale as old as time. If your insurance company won't cover your roof damage the way they should, it's good to call backup for help. In this case, we mean Professional Roofing Solutions! We can make a claim for you, take photos and inspect the damage to estimate what kind of assistance you need. You can leave everything to our company, and we will handle the issue for you. No matter your issues with your insurance claim, our customer service can help you out. Our professionals can even make a claim and contact the insurance company for you to make the entire process stress-free.
Professional Roofing Solutions Got Your Back
We are firm believers in fixing things rather than replacing them. If your roof is an ideal candidate for repair, we will do everything in our power to conserve it. Whatever repairs you need, such as missing shingles, we can spruce it up. Our professional staff will remove some shingles to check out the base and its state before they decide on the ideal course of action. No matter where you are - in Richmond Hill, Savannah area, Garden City, or Pooler, GA - you can contact us about roofing work!
So, our contractors can help you out with the following:
Missing Shingles
If strong wind, characteristic of the state of Georgia, removes some shingles, we can replace them. When it comes to missing roofing, we advise you to call us as soon as possible. Damaged roofing can cause leakage and extensive damage to your home. Because of that, it's utterly important to fix it quickly - as our professionals can.
Rotting Wood
With older roof systems, the wooden base may start to rot. Sometimes it happens because of missing shingles or damaged roofing, but it's expected if the roof is over 20 years old. Our professional contractors can help remove rotting wood with quality materials. Even better, they will do a quick job and clean up after to give the customers an impression that they were never even there in the first place.
Storm Damage
Richmond Hill homes can sustain damage from storms, so it's always a good idea to have someone check out the roofing system after a storm. Heavy rain and wind damage can compromise the entire structure, so you should give our high-expertise contractors a call and get a free inspection.
Emergency Roofing Services
Storms, especially storms that produce hail, can damage your home or business building. That damage can extend further and compromise the safety of tenants or your family - which is why sometimes people need emergency roofing repair. If that occurs, it's good to know that our professionals are on-call and they can help you out. Even in an emergency, you can expect a top-notch final product because our goal isn't to get money but to leave happy customers!
Damaged Venting
Every roofing system needs to have a venting system that works. The venting system ensures that the house remains cold during the summer months and warm during winter. If the venting doesn't work its job, your home could lose the heat during winter and rack up heating bills. Our contractor can check if the venting is not doing well and, better yet, fix it quickly for you to feel cozy in your home again!
Contact Professional Roofing Solutions Today for a Free Estimate!
Professional Roofing Solutions is a roofing company that doesn't only provide its clients with new roofing systems. Our company goal is to give our clients the easiest and most carefree experience because house repairs often don't go that way. Our contractors understand that building a new roof in Richmond Hill, GA, means that the roof has to withstand hail storms and lots of rain. So, you have to give our customer service a call, and they will take you through the entire process. Our experienced staff can give you advice on the best course of action, considering the current state of your roof, and even get you samples to choose from. Schedule a meeting today for a free inspection and a free estimate of the services!