 Professional Roofing Solutions: The Go-To Roofing Contractor Serving Richmond Hill And The Nearby Communities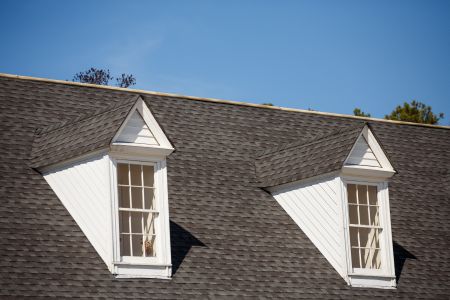 There's no finer roofing contractor on the market than the team of experts here at Professional Roofing Solutions, and we proudly serve both homes and businesses in Richmond Hill and the surrounding areas. Our team comes with over three decades of experience, so you can rest easy knowing that your property is in capable hands when you choose to work with us. We use only the highest quality equipment and materials for all of our services, giving you so many options to choose from no matter what your needs may be!
Don't live in Richmond Hill but you'd still like to work with us? We provide our top-of-the-line services for homes and businesses in ten locations throughout the state of Georgia, so there's a good chance we may still be able to assist you with all your roofing needs. Take a look at the list down below to see our current complete service area at a quick glance, and if you don't see your location on the list, feel free to give us a call and we'll see if we can work something out!
You can hire us for our roofing services in any of the following locations:
Brooklet
Garden City
Hinesville
Midway
Pooler
Riceboro
Richmond Hill
Rincon
Savannah
Statesboro
Need Expert Roof Repairs For Your Richmond Hill Property? We Can Help!
The best time to address any necessary roof repairs for your Richmond Hill property is right away, and our team can help you whip your residential or commercial rooftop back into shape. We can assist with several types of roof repairs: broken shingles, minor leaking, and so much more. We'll always take a good look at your rooftop to assess the damage and act accordingly, giving you peace of mind from the moment you call to the moment we've finished the job.
Top-Of-The-Line Roof Replacement And Other Superb Services For Homes And Businesses In Richmond Hill
Looking to hire an expert to assist you and your property with total roof replacement? We offer this and so much more here at Professional Roofing Solutions, and we'd love to work with you! We work with all the upper areas of your home or business, so whether you need assistance with your rooftop or your gutters, we're always up to the task.
Here in Richmond Hill and the surrounding communities, we can help improve the look and feel of your home or business with the following roofing contractor services:
Commercial roofing types
Gutter cleaning
Gutter designs
Gutter guards
Gutter types
Residential roofing types
Roof maintenance
Roof repairs
Roof replacement
Roof ventilation
Storm damage