 Roofing Statesboro GA - A Top-Rated Company in Georgia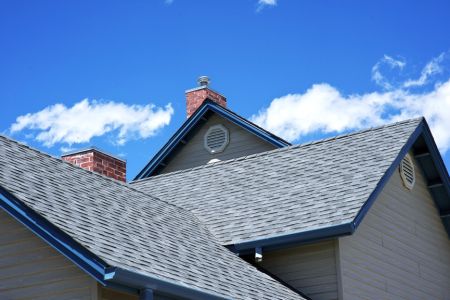 Welcome to the official home page of Professional Roofing Solutions LLC.
Professional Roofing Solutions LLC is a licensed, bonded, and insured certified roofing contractor.
Our roofing contractors represent a generation of modern, forward-thinking, and honest experts. Our primary goal is to ensure high-quality work for our trusted clients and, hopefully, rise above the roofing industry. Our professionals are here to help home, and building owners get through the entire process successfully. We assist with everything you need, from navigating insurance claims to working on the final product together.
We are a top-rated roofing company serving Statesboro, Savannah, Brooklet, and Southeast Georgia.
We look forward to helping our clients with their roofing needs.
Statesboro Roofing Services
The roof of your house or building represents one of the most important yet delicate parts. Your roof has a role that you should not underestimate: protection. It shields you from bad weather conditions throughout the year and protects the people living inside.
That's why home and business owners should not dwell on investing in high-quality roofing services. A well-maintained roof will certainly be more resistant to everything that befalls it.
More importantly, it will help homeowners save money on their bills.
That is why homeowners should be aware that even the slightest damage to their roof can initiate a chain of unfortunate events, resulting in widespread long-term damage.
Lucky for you, our team of professional contractors has been helping clients in Statesboro, GA, with their most urgent roofing needs.
Our roofing company ensures a positive experience and high-quality results.
Professional Roofing Solutions is a full-service roofing company in Statesboro, GA. We offer the following roofing services:
Residential Roofing
Gutter installation
Insurance
Residential Roofing
This is an umbrella term for services related to maintaining your home's roof. So, if you're a homeowner looking to repair your roof, or you want a new roof installed, you need a reliable residential roofing contractor that can get the job done.
Lucky for homeowners living in Statesboro, Professional Roofing Services is a devoted company that has been helping clients protect the roof over their heads for many years. As we already said, the roof of your house is a shield, so it is advisable to regularly seek help in maintaining safety in the household.
Regarding your residential roof, we're the one for the job and the best in the business.
Our team of top roofing contractors can help you with any home project that you have in mind. Homeowners can rest assured because we only use the highest quality materials for our repairs and replacements.
We offer the following roofing types:
Asphalt shingles
Rubber roofing
Flat Roofing
Modified bitumen
The Importance Of A Quality Roof Over Your Head
Our Statesboro roofing contractors are here to help clients with everything they need: from the simplest repair to a whole roof replacement. Our overall rating is exceptional, and we offer all of the popular services for a reasonable price.
As most homeowners know, home improvement is not solely tied to construction projects that make a fancy façade. If there's one thing you should look after, it's your residential roof.
Behold, the three biggest reasons why regular maintenance of your residential roof is key, and why our professional roofers should be in charge of your new construction projects.
Protection Of Your Home
We've mentioned it a thousand times, and we'll mention it again. The roof of your home represents the link between the interior and exterior world. With that in mind, if you're regularly checking its condition, it will be a barrier against all sorts of weather conditions, from snow to hail, rain, ice, branches, and debris.
However, if you neglect the maintenance of your residential roof and keep putting it off, you shouldn't be surprised if you come across leaks or mold in the near future.
Remember:
Even a small leak, when unattended, can be the starting point that can cause large-scale problems and damage the entire roofing system of your home. Get in touch with our roofing professionals as soon as you noticed the slightest change.
Home Appreciation & Value
Whether you're in the process of selling your home, or just taking care of some major repairs, spending an extra dollar on quality roofing materials will surely benefit you.
It's simple: A maintained residential roof enhances your home's curb appeal, which increases home value.
For example, if you're selling your home, and your potential buyers notice that your roof is full of moss and algae, their first thought is that the rest of your home hasn't been kept up either. Taking care of needed repairs and getting in touch with a roofing professional in a timely fashion can translate into higher prices when selling a home, or less risk that the entirety of your home is in danger. For example, roofing shingles play a major role in fixing your roof. They represent the market's most frequently used roofing material. It can be applied to both residential and commercial roofing. Many homeowners would argue that shingle roofing has saved their homes and that asphalt roof shingles are the best kind on the market. Verified reviews from satisfied customers speak for themselves. We're the local pros that keep the roof of your head secured and safe!
Energy Efficiency
There's no homeowner out there who doesn't dream of lower energy bills!
Know that this can be achieved simply by relying on Professional Roofing Solutions. We can handle any roofing job, and more importantly, we can help you save money. Getting the necessary roof repair can help you enjoy the luxury of lower heating and cooling bills next month. Additionally, you'll be safe from any storm damage in the future. You can count on us to do a 100% thorough job on your old roof. Energy efficiency is something homeowners shouldn't dwell on, especially if their roofs are susceptible to weather damage. We do a wonderful job, and we offer great customer service.
Commercial Roofing
Here at Professional Roofing Solutions, our roofing pros, with extensive experience in this business, are ready to offer popular suggestions that will help you keep the exterior of your commercial business in top shape. As with any other business owner, investing in your exterior is more than just a smart choice. It's a necessity if you want to maintain your commercial building. As for the most popular types of roofing materials used for commercial roofs, steel and aluminum stand neck to neck. Likewise, copper, aluminum, and zinc are all materials that are present in metal roofing.
3 Types of Commercial Roofing Systems
Business owners are met with multiple types of commercial roofing systems, each of them carrying advantages and disadvantages. Here are the three most common ones:
Built-Up Roofing (BUR)
Built-up roofing consists of three or more layers. It creates a long-lasting surface that prevents you from falling in. This roofing system, in particular, is suitable for roofs with regular foot traffic.
Modified Bitumen
Modified bitumen implies using layers of asphalt that have been modified by using rubber or plastic materials. A tight seal characterizes this roofing material, and the best thing is that it can be applied in various ways: heat-applied, rolled, mechanically adhered, and so on.
Metal Roofing
A metal roof is a common choice among business owners nowadays because it's easy to install, aesthetically pleasing, and energy efficient. It's praised as one of the most resistant roofing solutions on the market. Other roofing types include single-ply membranes, liquid-applied membranes, or even green roofs. Our roofing contractors will make sure to do an excellent job at the best price.
Professional Roofing Solutions
If your roof is an ideal candidate for repair or even a replacement, our roofer contractors will do everything to help you overcome the issue you're currently dealing with. No matter where your home or building is located, from Richmond Hill, Garden City, to Statesboro, we'll find our way to your roof.
Our professionals offer the following roofing solutions:
Storm Damage
Your roof is one of the biggest investments, so it's essential to protect it from rain, snow, and wind. With proper care, your roof will be protected during all seasons. Unattended storm damage can take a toll on the entirety of your home. Here are the four most common roof storm damage:
These weather conditions can make you realize the warning signs:
Wet spots on the ceiling
Dented shingles
Ice dams
Visible granule loss
After a major storm has passed Statesboro, you should get on your phone and give us a call. A roof inspection is mandatory at these moments.
Gutter Installation
Regular maintenance of your rain gutters is crucial simply because they protect your home from damage. Without a properly installed gutter system, rainwater would collect on your roof, which would further cause rot, deterioration, or mold. Over time, your shingles will weaken, and your house will suffer long-term damage.
Here are some common red flags that indicate you have gutter problems:
Water pouring out the gutters
Cracks in foundation
Bent/cracked gutters
Erosion to your home's exterior
Washed out landscaping
Missing Shingles
If you're dealing with missing shingles, we're the company you should call, and as soon as possible. A few lost shingles might not directly indicate that you need a new roof. However, damaged roofing should be taken with the greatest possible responsibility, and the action you can take is to consult a licensed inspector and/or contact your insurance claims adjuster. Our company will be happy to give you a well-informed recommendation on the issue.
Here are some warning signs that your architectural shingles need attention:
Missing shingles
Bruised shingles
Blistered shingles
Damaged Venting
Most commonly, a broken plumbing vent is caused by the property owner's reluctance to finish the job. A homeowner who cares for his roof should remember that your lovely home can suffer long-term damage from blocked roof ventilation or missing components. If you suspect a venting problem, you should reach out to us ASAP. Our contractors will come to the site and can assess the seriousness of the situation.
Emergency Services
Emergency roofing problems are a real nightmare, and the best way for you to avoid major damage and get help in time is to give us a call. Whether it's a major storm or a sudden gutter problem, don't hesitate to call for a free inspection.
Insurance Claims
Your endless efforts of acquiring financial assistance from an insurance company may not pay off, and that's where all the trouble begins. You should be prepared for the fact that sometimes your homeowner resources and savings are not enough to cover all expenses. This is every homeowner's nightmare, but when you rely on Professional Roofing Solutions, you won't have to worry about your roof coverage. Our team will make a claim for you, inspect your roof and make a precise estimate of what kind of assistance you need. You don't have to worry about anything - we do all the work for you. For any further questions, you can turn to our dependable customer service.
Most Reliable Roofing Contractors In The Business
Our team of roofing experts can boast of years of experience in this business. We are committed to helping our clients by eliminating the extra expense and getting what they paid for. Whether your roof is in need of an inspection after a major storm or a simple repair, our team of professional roofers is ready to take on the job and help you get the most out of any roofing project. We take pride in being an affordable roofing company in the business. Our loyal clients can expect nothing less than quality craftsmanship and high standards for every type of service request.
Why Rely On Professional Roofing Solutions?
So far, we have given you a hand full of reasons for why you should contact our company and let us handle your roofing issues. We are a team of modern, honest, and professional roofing contractors. We're here to help you get through the entire process, from navigating insurance claims to working on the final product together. Professional Roofing Solutions is a top-tier roofing company serving Statesboro, Savannah, Brooklet, and Southeast Georgia.
Reach Out To Our Roofing Company For A Free Estimate
Your roof represents the shield of your home. For a respectable and reliable roofing contractor in the Statesboro area, you should get on your phone and reach out to us. We'll be here to answer your phone calls and inquiries as soon as possible. You can call us on our phone or contact us online. Our contact information phone is: 912 667 2225. Your calls may be initiated with automated technology. You can also receive emails from our contractors. Our staff will give you an initial estimate and a potential frame on how long the project might take. Know that we are always one step ahead. Our primary goal is to provide our trusted clients with the best possible experience.
If you're looking for our roofing services in a different city, our services stretch all over the area:
Richmond Hill
Hinesville
Savannah
Wilmington Island
Pooler