 Looking To Work With Statesboro's Most Trusted Roofing Contractor? You're In The Right Place!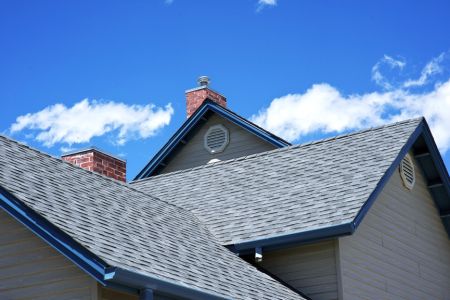 We know you want to work with the very best roofing contractor in the industry when it comes to repairing or replacing your Statesboro rooftop, and we're always here to help you with all your roofing needs. If your shingles need fixing or your gutters need a thorough clean, you can depend on us to get the job done right with your satisfaction guaranteed. We offer a number of high-quality services for our customers and clients in and around the Statesboro area, and for more specific questions on how we can help you keep your roof in prime condition all throughout the year, give us a call at 912-667-2225 today!
In the market for a pro roofing contractor to repair or replace your Statesboro roof? Here's what we can do for you and your property:
Commercial roofing types
Gutter cleaning
Gutter designs
Gutter guards
Gutter types
Residential roofing types
Roof inspections
Roof maintenance
Roof repairs
Roof ventilation
Storm damage
First-Rate Roof Repairs For Homes And Businesses In Statesboro And Beyond
While some home and business owners may want to take on the task of performing roof repairs on their own, it's always best to go with a pro for the very best results. We'll thoroughly inspect your rooftop and get right down to the source of the problem before making it like new again. It's always best to address any necessary roof repairs as quickly as possible, so don't hesitate to get in touch with us today to get the process started!
Not in Statesboro? We may still be able to help you with all your roofing needs! Our service area covers a number of towns and cities located throughout Georgia, so if you see your area on the list down below, we can get started right away on your next big roofing project. If you don't see your location but you'd still like to work with us, reach out and we'll see what we can do!
Here's where you can find us:
Brooklet
Garden City
Hinesville
Midway
Pooler
Riceboro
Richmond Hill
Rincon
Savannah
Statesboro
How To Determine If Your Statesboro Property Is In Need Of Expert Roof Replacement
There are a few questions you can ask yourself when determining whether or not your Statesboro home or business is in need of professional roof replacement. First, if your roofing material has reached the end of its natural lifespan, or if it sustained major damage due to a storm, then replacement is likely the best course of action. If you're simply ready for an aesthetic change, a new roof can make for a fantastic renovation project!