 Roofing Garden City, GA - The Best Roofing Contractors In Town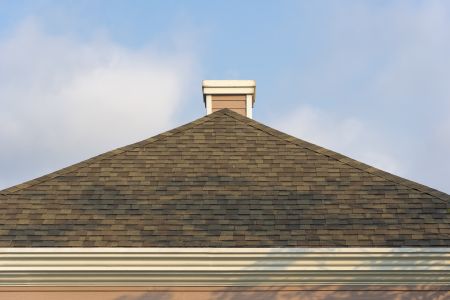 House repairs and renovations are stressful, but so is searching for the right contractors in Garden City. There are many Garden City roofing companies, but how many of them offer exactly what you are looking for? In reality, not many.
Professional Roofing Solution is a full-service roofing company, and we can help you with whatever your needs are!
PRS prides ourselves in our good communication with customers to ensure they get exactly what they paid for!
Garden City Roofing Contractors You Can Trust
If you need some roof work, you must be looking for experienced contractors in Garden City that do a phenomenal job quickly and at a reasonable price. Professional Roofing Solutions is a family-owned and operated company with extensive experience and excellent residential and commercial roofing work.
Our employees specialize in roof repairs, roof replacement, inspections, and maintenance, and all the work is fully insured to put our customers at ease. Our contractors believe you deserve a robust roofing system that can withstand the Georgia weather. For Garden City roofing, our contractors only pick the best high-quality materials to suit your roofing needs and budget. We complete all of our services in a timely manner to ensure you get back to your everyday life as soon as possible.
Our team will also clean up after completing the roof work, so you can simply enjoy your current home!
Providing Trustworthy Roofing Services
Professional Roofing Solutions company has been serving the Garden City community for over three decades, along with the Richmond Hill and Savannah, GA communities. Many residents have come to our company because of our great service and quality work.
If you are looking for roofers that can repair your roof and help you pick out new shingle color, you have come to the right place! Our roofing services stand out in the crowd - because our roofers do their job diligently and carefully to ensure that homeowners and businesses are satisfied with all aspects of our work. We also offer a labor warranty certification because we provide excellent work, and our materials are insured, too.
We offer the following services:
Commercial Roofing
Regular maintenance of your commercial buildings in Garden City, GA, is necessary to ensure the safety of tenants. Roofing on the building is usually the flat type, and that type of roofing requires regular maintenance - and our contractor can provide that.
If you notice some damage on your Georgia building's roof, it's best to schedule a repair as soon as you see it. The damage can extend to the apartments or offices and compromise the structure. Also, roof repairs are often more affordable than a roof replacement - so that's another great reason to schedule it right away and protect your business. Our quality services speak for themselves - contact us today to see why we're the industry leaders in Garden City, GA!
Residential Roofing
Protecting your house's structure is essential for your safety and the safety of your family members. That is where the quality of your roofing comes in, especially in Georgia, where the weather is often unpredictable. Garden City roofing requires special knowledge to ensure that your home can withstand all weather changes. We advise you to contact various Garden City roofing companies and ask for quotes, and you will see that we offer the best quality roofing services at the most affordable prices!
We use materials from industry-leading manufacturers and locally source all materials we need. You can rely on Professional Roofing Solutions to repair your roof, regularly maintain it, do siding work, or fully replace your roof. We offer a wide palette of different materials and shingles to choose from, and you can even sit down with our contractor to see what material suits your aesthetics and budget!
Gutter Installation
Poor gutters can leak and damage your siding and your entire house. That is why it's essential to have drains that do a good job - but to do that; you will have to find a contractor that knows how to install them properly.
At PRS, we offer K-style aluminum gutters in sizes 5" and 6". It is the most common gutter on a Georgia home, as it is the most efficient gutter for a relatively affordable price. Our contractor will hand-miter the gutters to ensure fewer seams - as more seams can result in leakage down the line. We always advise you to pick out seamless gutters as they protect your home much better!
Working on What's Important
We truly believe it's always better to fix the existing roof if possible than do a complete roof replacement. We aim to provide quality services rather than get more money, as we greatly value our sterling reputation. Our company takes pride in our roofing projects, and we can help you out with whatever your needs are. We specialize in a broad range of roof repairs, such as:
SHINGLE REPLACEMENT
Your roof can sustain damage simply because it's been on your house for too long. The sun rays, hail storms, and plenty of wind can also play a significant role in your roof's state. Some of your shingles can break, lift, and even fall off after a while. Even if your shingles or roof tiles seem a bit worn out, it's a good idea to schedule an inspection to see if it's time for a repair. Damaged tiling can let in moisture and damage the base - so if you see some damage, call us today about our roofing services and reroofing quotes.
FASCIA REPAIR
The longboard of wood supporting the roof's lower edge is called fascia, and it's crucial to the structure of your roof. You can see it behind the gutters, and it's the first line of defense against the weather. Because it's the first line of defense, it can sustain plenty of water damage and mold damage, along with cracks in the wood. If the damage is not serious, our contractor in Garden City can replace a part of the fascia, but if it's very damaged, they advise you to replace the entire board. Repairing the fascia is never a good idea to do on your own. That is why you should leave it in the hands of an experienced professional!
WATER DRAINING
If you have a business building, you likely opted for the flat roof, which looks good and it's fairly easy to maintain, but it can collect rainwater after a storm. If your flat roof sustains un damage or the drainage system gets blocked, pools of water can appear. You should never let the pools simply evaporate - they need to be drained because lots of water can damage the roof and cause a leak. When our Georgia contractor drains the water, they will inspect the current state and quality of the roof to see why pools appear.
ROOF LEAKS
Having a roof leak shows the poor state of your roof - and roof leaks can damage the structure of your roof and ceiling. If your roof leaks, call our customer service to schedule an inspection. Each contractor at Professional Roofing Solutions is fully licensed and certified to do installations and reparations of your roof!
FLASHING REPAIR
Poor installation of roofing can result in issues with the flashing. Flashing is used around flat walls and ceilings to direct water away from them and prevent damage. If the flashing is not installed properly, it can allow water to flow under the shingles and cause the wood to rot. We advise you to call our certified contractors regularly to check the flashing!
Assistance in Filing Insurance Claims
Professional Roofing Solutions is a full-service roofing company that offers professional residential and commercial roofing services, but that's not all we do. We can also provide services in filing insurance claims. If your roof sustained wind damage, you are eligible for financial compensation from your insurance company - but as we all know, you can come across various issues when filing for coverage of roofing services. That is why our local roofers can help you throughout the process.
We have vast experience in insurance claims and can protect your interests as homeowners to get the assistance you need. Our contractors can complete an inspection and take photos to include in your claim to make it easy as possible. Also, our staff can stay in contact with the insurance company to spare you the headache! Contact Our Full-Service Roofing Company Today for a Free Inspection!
Are you experiencing a roof leak, or do your gutters not seem to be doing their job the way they are supposed to?
Contact our expert customer service and schedule an inspection today with Professional Roofing Solutions. We use the newest technology on the market and the best methods to perform roof replacement and gutter installation for homeowners and businesses. Our team of local roofers has the experience and the knowledge to complete Garen City roofing the way you deserve. Roofing, shingles, you name it - we can do everything to get your roof fixed in no time!