 Roofing Savannah GA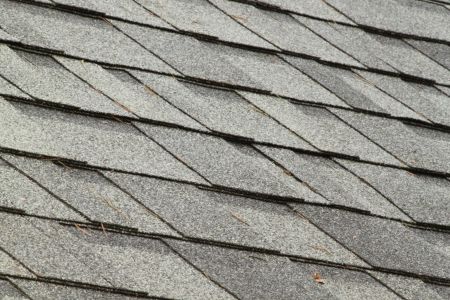 Welcome to the official home page of Professional Roofing Solutions LLC.
We are your licensed, bonded, and insured certified roofing contractor.
We represent a modern, forward-thinking, and honest generation of roofing contractors. We aim to rise above the roofing industry and ensure high-quality work for our clients. We're here to help you throughout the entire process, from navigating insurance claims to working on the final product together.
Proudly, we are one of the top-rated roofing companies in Savannah, Brooklet, Statesboro, and Southeast Georgia.
We're looking forward to connecting and helping our clients with their roofing needs.
Roofing Services
Protection. Your roof represents a bond between the exterior and interior of your house. It serves as a shield from all sorts of different weather conditions. Without any doubt, your roof is the most important structure of the building, as it protects you and the people living inside.
Even the smallest, unattended damage can initiate a chain of unfortunate events and potentially damage the rest of your home or building.
Lucky for you, our team of professional contractors has been assisting clients in Savannah GA for a long time now, and we ensure a positive experience and high-quality results.
If you need professional roofing contractors to handle your roofing project, reach out to us.
We are a full service roofing company in Savannah GA.
We offer the following:
Residential Roofing
Commercial Roofing
Repair
Insurance
Residential Roofing
Our company is devoted to helping you with all sorts of roofing services, and protecting the roof over your head is one of them. Your roof is your home's shield, and our contractors in Savannah GA are here to assist you and help maintain safety in the household.
Without regular maintenance of the roofing system of your home, the poor condition can take a toll on the entirety of your house and create unimaginable problems for you and your family.
When it comes to your residential roof, we're the one for the job.
Our team of top roofing contractors ensures 100% roof maintenance and superior customer service. We offer the following roofing types:
Asphalt shingles
Also known as composition shingles, these composition products are made from either cellulose mats or fiberglass. Generally, replacement of your asphalt shingles is recommended for every 15 to 30 years. In areas where wind damage is common, it's smart to seal them as well. Architectural shingles are a budget-friendly option and a stylish one.
Rubber roofing
Rubber roofing is considered to be a much more stronger option than the previous one, but also more expensive. This roofing work is best suited for low-pitch roofs.
Flat Roofing
Flat roofing is mainly known for its durability. For starters, it's water resistant, so homeowners don't have to worry about any water damage happening to their homes. It's also good at holding up against heavy winds.
Modified bitumen
This is a revolutionary roofing system that has been used with low-slope roofs for over more than 100 years. The composition of this is asphalt combined with polymerized plastic or rubber.
Homeowners can rest assured in knowing that we only use high-quality roofing materials. Our verified reviews can confirm that.
Signs That Indicate Residential Roof Repairs Are Needed
Homeowners are encouraged to be as proactive as possible and undertake even the smallest roof repair. This can significantly increase the likelihood of noticing the following red flags:
Damaged shingles
For instance, one or more of your shingles could be cracked or damaged. If it's just one, it could be taken care of. However, if the problem progresses, you might need a complete roof replacement.
Clogged gutters
Pay attention to what you pull out when cleaning out the gutters. For example, some roofing materials can degrade over time and swipe down into your gutters during a rainstorm. This is particularly common with asphalt roofing materials.
Sagging
The roof of your home should maintain the straightness of its lines successfully. If you notice sagging, however, it's advisable that you contact a roofer contractor who can assess the situation and take further action.
Light up in the attic
If you see a trace of light the next time you climb up to the attic, this is a pretty strong indicator that you need a professional service. Gaps in your roof contribute to further damage to the entirety of your home's interior. Don't leave anything to chance. Our contractors are here for all your roofing needs.
Algae and Moss
If your roof shows signs of algae and moss growth, this can indicate that you have a moisture issue. Although it's less common in drier climates, it's still possible when roof maintenance has been neglected completely.
Commercial Roofing
Our roofing contractors in Savannah are here to help you maintain a high-class exterior of your commercial business.
As a business owner, one of your top priorities is for the exterior of your building to be top-notch and leave a long-lasting positive impression on your customers.
As soon as you notice even the smallest change to your building's exterior, take it as a sign to get on the phone with one of our professionals and get your commercial roof fixed.
Signs That Indicate Commercial Roof Repairs Are Needed
You've surely invested a lot of money into your commercial roof installation, and you have high hopes for your business. Unfortunately, a commercial roof repair is sometimes inevitable.
Here are the signs that you're in need of a roofing job immediately:
Pooling Water Areas
Signs of pooling water areas on your flat roof are one of the first signs that you might need roof work. Although it might just be that the water is not properly draining, other problems could be on the horizon as well.
Cracked/Damaged Membrane
Is the top of your commercial roof starting to show signs of damage and peeling away in certain areas? Chances are you're in need of proper roofing work. If the membrane isn't replaced in time, you might even need a new roof. We're one of the top-notch roofing contractors in the Savannah area. Contact us for a free quote and let our professional roofers get the job done in a timely manner.
High Energy Bills
Expensive energy bills for the previous month? A leaky roof can cause your heating and cooling bills to rise. Also, your HVAC system is doing twice the work to even out the temperature inside. A free inspection would be a good idea now.
Poor Drainage
Poor drainage looks like ice dams, clogged gutters, or roof leaks. Regular and snowmelt drainage should be able to flow through your roofing system down to the gutters unhindered. When this system gets clogged, building owners are in danger of major roof restoration.
Professional Roofing Solutions is one of the best locally-owned roofing companies in Savannah, GA. We guarantee a phenomenal job and great customer service. Our expert team of dedicated professionals can help you with everything: from the smallest repairs to a full roof replacement.
Contact us for a free estimate or arrange a roof inspection.
Gutter Installation
Here, at Professional Roofing Solutions, our locally owned and operated company can help you with any roofing project. We take pride in being a highly recommended roofing company and offering our services at a reasonable price. Apart from taking care of residential and commercial roof repairs, we also offer gutter installation. And just like any other exterior surface of the building, they are susceptible to wear and tear.
There are a dozen factors to take into consideration upon installing gutters, from the best shape to material and installation costs.
As most homeowners are already familiar with, gutters are a critical point to a house's drainage system, and regular maintenance of your gutter system goes a long way.
Signs That Indicate You Need Gutter Installation
Cracks, holes, leaks - these are all evident signs that you are in need of a gutter installation. Your regular gutters will last for 10 to 15 years at best. So, if you've calculated that their life span is coming to an end, considering a replacement would be the smart thing to do.
Lucky for you, Professionals Roofing Solutions does a wonderful job at gutter installation.
Types of Gutters
There is an abundance of gutter materials available on the market today. The most commonly used ones are:
Aluminum
Aluminum is the most prevalent material used for gutter installation. It's resistant to corrosion, lightweight and available in different colors. However, its low price is what gets the customers the most, making it a great option for your next home project.
Galvanized steel
These gutters are coated with a layer of zinc. They are quite strong but could be prone to rust over time.
Steel
Steel gutters are available with a coating of zinc or aluminum. This automatically alleviates the rusting problem, but it might be a more expensive service on the market.
Zinc
Zinc gutters are a popular option on the market currently. This service is durable and strong, and it usually does not require painting or finishing.
Copper
Copper gutters are a high-quality option and therefore a more costly one. These gutters can last up to 100 years if properly maintained, so you could say they're definitely worth the hype.
Vinyl
Vinyl is an inexpensive yet quality option for your roofing project. They are available in different colors that match your vinyl siding. They're not as durable as zinc, and these gutters usually come in 10-foot sections.
Gutter Designs
Material isn't the only concern that clients have to deal with. They can also choose the design of their gutters. Here are the most popular ones on the market currently:
K-Style Gutters
Also referred to as ogee gutters, these are the most popular ones on the market. They have a similar shape to a decorative molding crown, and they provide homeowners with a seamless finish that prevents leaks.
Fascia Gutters
These gutters are directly installed onto the framing. The smooth face of these gutters successfully hides the edge of the roof's rafter tails. They are durable, cost-effective, and environmentally friendly.
Half Round Gutters
Unlike K-style gutters, these gutters are characterized by a round shape that helps the water drain better. Their shape also improves the durability of the gutter and prevents the metal from corroding over time.
European Style Gutters
European-style gutters are typically half-round. These gutters are made from naturally weathering material, usually copper. They are often considered to be the strongest and possibly the most efficient rainwater management system. These gutters have an exceptionally clean look to them.
We Offer 100% Professionalism
Here at Professional Roofing Solutions, we represent a 100% secured and licensed organization. Our team consists of top experts in commercial and residential roofing.
Our team of experts is the real deal - they have the knowledge, competence, and high-quality craftsmanship that is needed for your roof project. Our clients can expect excellent customer satisfaction and exceptional service. Our wide variety of resources allows our team of experts to service each account without any problem.
By achieving great communication with our clients, we can proudly say that we are one of the best roofing companies in Savannah, GA.
Experts For All Your Roofing Concerns
Whether it's a new roof or a standard roof repair, our customers can rest assured that our experts from Professional Roofing Solutions will be there to assist them with all their needs and help them throughout the entire roofing project. Our primary concerns are the safety and security of our reliable clients.
And as we said, the roof of your home is the most important investment, and we're dedicated to helping you maintain it for a lifetime.
To feel safe in your home, it's highly recommended that you get to organize a roof inspection by a roofing specialist.
Our team of dedicated experts will gladly come and take a look at your roof and help you choose the option that's most convenient for you and your budget.
Shop For All Roofing Systems
If you choose our company for your roofing solutions, you can rest assured that you will get high-quality service and a great customer experience.
Our services include everything that you might need; from roof restoration to roof repair maintenance, coatings, retrofits, all the way to new installations and full roof replacements.
Our roofing contractors in Savannah, GA are one of a kind, dedicated to their work, and ready to help you throughout the entire process. With our team of experts, all your roofing worries will be forgotten. With decades of expertise, knowledge, and skill in every roofing system, quality has become one of our top features.
Our roofing companies are located in Savannah, Statesboro, Brooklet, and Southeast Georgia, and we strive to ensure that every roofing project that we're in charge of goes as smoothly as possible.
The Most Reliable Roofing Company In the Business
Our team of experts is 100% dedicated and committed to helping clients manage their assets by eliminating the extra expense and not getting what they paid for, essentially. We strongly believe that commercial and residential roofing projects deserve top-quality services, and that's why we offer the most innovative solutions on the market.
Whether your roof has a simple leak or is in need of a full roof replacement, we will be more than happy to take on the job and help you get the most out of your repairs.
We are one of the best and most budget-friendly roofing companies in the business.
From our team, you can expect nothing less than quality workmanship, competitive prices, and high standards for every type of service request.
Why Choose Professionals Roofing Solutions?
So far, we have given you some solid reasons why you should stay with our company and let us be your #1 help when it comes to any roofing project. At Professional Roofing Solutions, we are one of the most modern, honest, and professional companies in the business.
We are your licensed, bonded, and insured certified roofing contractor.
Our primary concern is to help you throughout the entire process, from navigating insurance claims to working on the final product together.
Proudly, we are one of the top-rated roofing companies in Savannah, Brooklet, Statesboro, and Southeast Georgia.
We're looking forward to connecting and helping our clients with their roofing needs.
Contact Us For A Free Quote
If you're in need of a respectable, reliable, and dependable roofing contractor in the Savannah area, don't wait another minute.
Get in contact with us right now.
You'll get through to us in a minute. You can call us on our phone or contact us online.
Our contact information phone is: 912-667-2225.
After you reach out to us, our office staff will give you an initial estimate and a potential frame on how long your roofing project might take. We are always trying to improve and leave our clients with the best possible experience. If your roof needs help, you can count on us!