 Gutter Maintenance: Why This Task Should Always Be On The Top Of Your To-Do List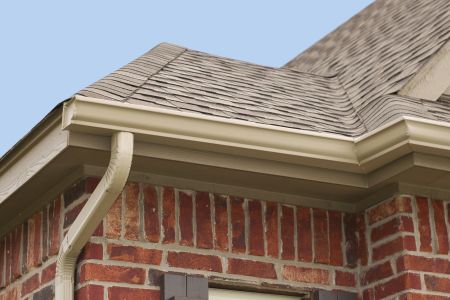 Gutter cleaning and maintenance is arguably one of the most dreaded tasks for home and business owners, and we completely understand why. If you're taking on the job by yourself, you need to haul out the ladder and spend the better portion of your day pulling out sticks, leaves, and other debris from your gutters and downspouts.
Because it's such an arduous and time-consuming task, it often gets put off, but that can lead to a number of severe consequences for your property. Routine gutter maintenance should never fall by the wayside, but hiring a professional roofing contractor to take on the workload for you can help save you all the time, hassle, and frustration of crossing this chore off your to-do list.
Ready to turn over the dreaded task of gutter cleaning to an expert roofing contractor? The team of pros here at Professional Roofing Solutions are right here and ready to help! Give us a call at 912-667-2225 today to get started!
What Should Proper Gutter Maintenance Entail For The Very Best Results?
At the very least, proper gutter maintenance should include regular gutter cleaning. When your gutters get clogged and left that way for too long, any accumulated rainwater will end up with nowhere to go. This can lead to many difficult-to-deal-with problems further down the line, and the overall condition of your gutter system directly impacts the entirety of your property.
Alongside cleaning, it's always a good idea to check if your gutters and downspouts are in need of any repairs or replacements, since addressing these issues with haste can save you much more money in the long run.
In short, proper gutter maintenance should entail:
Routine gutter cleaning for both the interior and exterior shell
Checking for repairable damage such as any minor cracks or holes
Checking for more serious damage that may warrant total replacement
Common Problems That Can Arise With Ill-Maintained Gutters And Downspouts
So what can happen if your gutters aren't well-maintained? Unfortunately, a lot. Standing or pooling water can be the catalyst for pest infestations and mold development, and when that water eventually spills over, it can lead to other problems as well. This includes rust staining on any nearby exterior surfaces, wood and fascia board rot, and water damage to both the interior and exterior of your home.
Worst of all, improperly drained water can weaken and even crack the foundation of the entire structure. This is why proper gutter maintenance is so incredibly vital to the health and safety of your property.